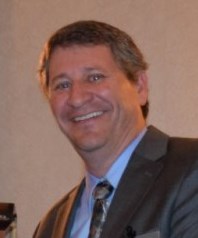 Since our inception in 1980, KMEA has embodied the concepts of strength and stability in order to provide a low cost, reliable and environmentally responsible power supply to communities across Kansas. In 1982, the Agency completed its first power supply project named the Nearman Project by purchasing 37.5 MW from the Kansas City, Kansas Board of Public Utilities Nearman Unit Number 1. In 1998, KMEA was successful in having the original Act amended, which eliminated the need for its members to have a generating municipal electric utility. This change in legislation opened the doors for "distribution only" municipal electric systems to become KMEA members. Today, KMEA is composed of 79 municipal members.
Those original members back in the early 1980's knew the power of strength in numbers, and that same belief still holds true today. In addition to strength in its member's numbers, KMEA knows that strength is found in its diverse power supply portfolio. This portfolio includes a variety of resources that provide stable rates such as coal, natural gas, fuel oil, and renewables. This diversity reinforces KMEA's core business strength and ensures predictable and stable rates over the long term. Over the decades, the members have benefited from hydropower from the Southwest Power Administration and the Western Area Power Administration, a system capacity and energy product from the Grand River Dam Authority, along with wind energy from the Marshall Wind Farm to name a few.
Looking ahead, KMEA is poised for growth as it continues to focus on providing a strong and stable power supply to its members. In this regard, five cities have agreed to buy into a large natural gas-fired combined cycle plant, Dogwood Energy Facility. This project brings a long-term, cost-based project for these five cities. In addition, KMEA staff is currently working very diligently to provide a wind energy opportunity for its members over the next few months.
Through the tenets of strength and stability, KMEA has found great success over the past 30 years and we look forward to continuing to provide these services to our membership well into the future.
http://kmea.com/wp-content/uploads/2017/07/Paul-2.jpg
238
198
KMEA
http://kmea.com/wp-content/uploads/2015/08/KMEA-2015-LOGO-e1452287609185.png
KMEA
2017-07-21 07:55:48
2017-07-21 07:55:48
Strength and Stability in Joint Action