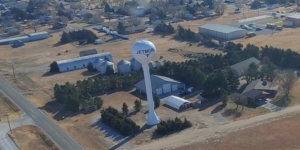 (Taken from March 26th City of Jetmore Social Media Post)
City of Jetmore Implements Local Economic Shot in the Arm:
In light of the current Coronavirus/COVID-19 pandemic and the resulting economic difficulties many are experiencing, the City of Jetmore is mailing out today to all utility customers, coupons for purchase of goods and services from businesses within the city limits of Jetmore. Each utility customer will receive 2-$10 coupons. Though they are valid for use at any Jetmore business, it is our hope that they will be used in particular at those businesses most affected by the social distancing recommendation and state mandated group size limitations. Coupons not valid for payment of city utility bills nor tax bills with the county. Minimum purchase is for the face value of the coupon—no change is to be given by businesses to coupon users.
Each coupon is numbered and there are spaces for the user to write his or her name and the date on the coupon when redeeming. Businesses will submit collected coupons to the city for payment at the time of the May council meeting on May 7.
If all coupons are redeemed and submitted to the city for payment, the result will be an $8,460 contribution to the local economy. So have a meal on us, or a drink, or a roll or two of toilet paper.
Way to think outside of the box!  Jetmore!!
https://kmea.com/wp-content/uploads/2020/04/Jetmore.jpg
265
256
KMEA
http://kmea.com/wp-content/uploads/2015/08/KMEA-2015-LOGO-e1452287609185.png
KMEA
2020-04-01 09:52:00
2020-04-01 09:52:00
City of Jetmore gets creative with Covid-19 Economic Support!