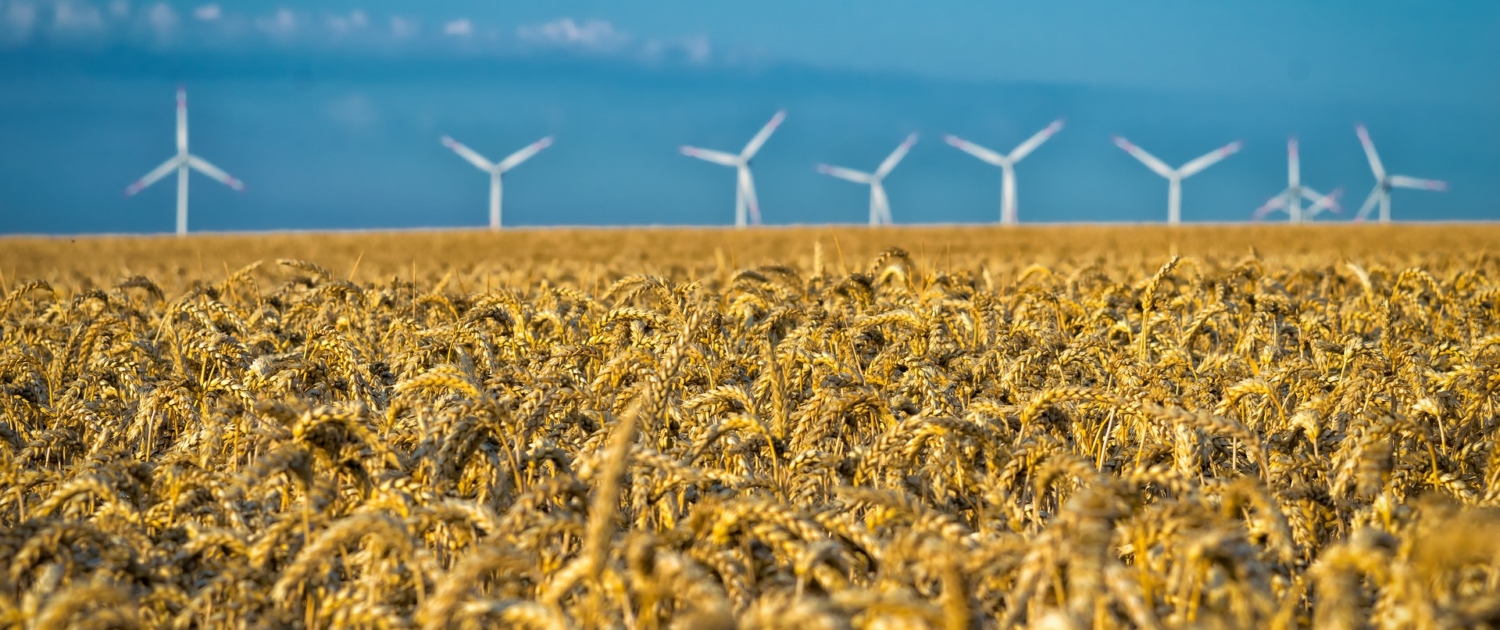 Looking toward a bountiful harvest in 2020
As we reflect on activities during the past year, a quote from Novelist Robert Louis Stevenson comes to mind – "Don't judge each day by the harvest you reap but by the seeds that you plant".
Some years are "harvest" years full of significant events (i.e., 24/7 in-house operations startup, purchase of ownership interest in the Dogwood power plant, wind energy purchase power contract, etc.), while other years are spent planting the seed for future years. 2019 could be couched as a planting year.
In early 2019, the KMEA/KMGA Strategic Plan was finalized providing the seeds for the future harvest of your two agencies. The comprehensive plan focuses on three areas of focus – strategic growth, communications/identity, and organization. The two Executive Committees worked with and directed the KMEA staff during the 2nd half of 2019 on planting the seeds on many of the goals and objectives in the Strategic Plan.
Much time and effort has been focused on strategic growth and, in particular, growth of member services. The seeds that have been planted in 2019 include:
In June 2019, we hired Darren Prince to fill the position of Manager of Regulatory & Rates. We now have the expertise and resources to provide assistance regarding cost-of-service and rate design work for our members.
During 2019, seven cities made decisions to leave their long-term power supply providers and move their power supply needs and energy management to one of our Energy Management Projects (EMP's). Six cities will join the EMP3 group on June 1, 2020 and another city signed on to join the EMP2 group once their existing power supply arrangement ends in 2021. Thanks to the efforts of Neal who was able to identify competitive options and creative financial incentives for these cities.
Much time and effort has been focused on a large need for many of our members – electric distribution line maintenance. President Mike Muirhead established a new committee (KMEA Advisory Committee) with the specific task to work on finding solutions to this huge need. This committee has met several times and is currently developing a plan for western part of the State which we believe will get kicked off in 2020. Efforts in other parts of the State are ongoing as well.
Another area of focus has been on project management and engineering services. This has been a growing area for KMEA. Sam has been doing an amazing job with assisting various member with project management for both transmission/substation projects as well as generation projects. Just this month, the KMEA Executive Committee approved a non-binding letter of intent with Mid-States Energy Works to have KMEA acquire the assets of Mid-States. If this moves forward, we will be able to expand these project management services as well as add engineering and construction services to our portfolio for our members.
For KMGA, we have signed up over 20 members for a natural gas prepaid program which will provide significant savings if, and when, that program moves forward in 2020.
In addition, Dixie has worked with our members on forming regional OQ planning groups. These groups are now ready to move on to coordinated OQ training.
We did have a harvest in 2019 in a lot of ways. John has spearheaded a new area of revenue for our EMP cities and transmission service cities with our ARR/TCR optimization effort. This has brought in over $500,000 "new" revenue for these members. We successfully brought on Mankato and Cimarron into our EMP2 group with a seamless transition through the efforts of all our staff.  Thanks to the efforts of Gerry S. and Dixie, KMGA added 3 additional members (Beloit, Garden City and Jamestown) to our agency. In addition, due to positive financial results, we were able to lower our dues and management fees for our gas cities.
We would like to thank the entire membership for all the trust and support that you have provided us over the past year and we hope the seeds planted this past year will provide for a bountiful 2020 harvest!
Paul Mahlberg,
General Manager
https://kmea.com/wp-content/uploads/2019/01/Paul.jpg
800
656
KMEA
http://kmea.com/wp-content/uploads/2015/08/KMEA-2015-LOGO-e1452287609185.png
KMEA
2020-01-17 10:29:44
2020-01-17 11:24:18
Message from the General Manager