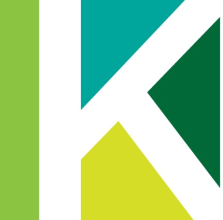 Do you hear the wind blowing?    I hope the answer is yes.
Wind Turbines have become ever-present on the Kansas landscape in the past decade.   Kansas now ranks 2nd in the US for energy from Wind as a percent of generation within state.    Additionally, Kansas ranks 5th in total generation from wind.
The benefits from wind generation are great.  It is renewable, inexhaustible & sustainable, reduces the use of fossil fuels and of course it creates local employment and wealth in our communities.    In recent years we have seen the costs of wind projects drop substantially.   We now call wind economic, reasonably priced or dare I say CHEAP.
KMEA Municipal Cities are doing their part.   KMEA cities have purchased energy from Marshall Wind Farm since March of 2016 and Buckeye Wind Farm since June of 2018.  KMEA cities have just less than 50 MW of wind energy contracted which serves approximately 13% of our total load.
As Kermit-the-Frog would say "it is good to be GREEN".  It's also good to hear the wind blowing!
https://kmea.com/wp-content/uploads/2019/12/Toms-View.jpg
1147
1200
KMEA
http://kmea.com/wp-content/uploads/2015/08/KMEA-2015-LOGO-e1452287609185.png
KMEA
2019-12-26 10:47:33
2019-12-26 10:47:33
The View from Tom's World