The 2023 Annual Conference was a success! The event was held in Wichita, Kansas on October 19th and 20th. We had representatives from 49 member cities and over 140 attendees total. We would like to thank all our sponsors, the conference would not be possible without their support. This year we had 21 companies sponsoring our event.
Ben Whiting was the keynote speaker and he opened the conference. His presentation was fun and inspiring! It was focused on leadership development with a touch of magic and lots of laughs.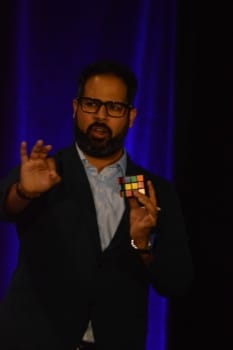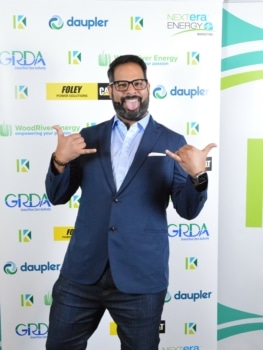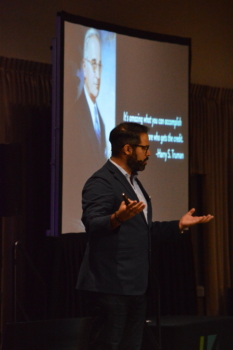 Right after Ben's presentation we had the breakout sessions. We had two sessions with three different speakers. On the first session we had speakers from Woodriver, SPP and Witt O'Briens. During the second session the speakers were from UMB Bank, KMU, and Olsson and Associates.
The second day started with a presentation from David Osburn. David is the General Manager of Oklahoma Municipal Power Authority (OMPA) and also APPA Chair. He gave an update on APPA board activities and pending SPP resource adequacy changes. Brad Mears, KMU Executive Director followed David's presentation with a legislative update. Andrew French, KCC Commissioner spoke about how to maintain reliable and affordable electric power in our region.
The conference closed with the keynote speaker Redmond Ramos, a Navy veteran that was injured in Afghanistan. Red looked at his struggles as an opportunity to grow and that is what his message was all about. He showed how he always tries to find opportunities in every obstacle and how we should not be afraid to fail.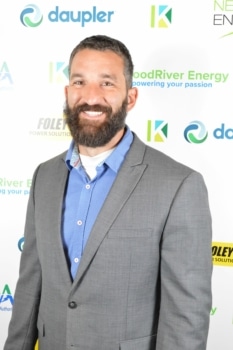 We would like to thank our sponsors again and also our members that attended the conference. It was great seeing you all!
Click HERE to view more photos.